! Créée sur PowerMacintosh par Romain Piveteau avec PageSpinner http://www.algonet.se/~optima/pagespinner.html >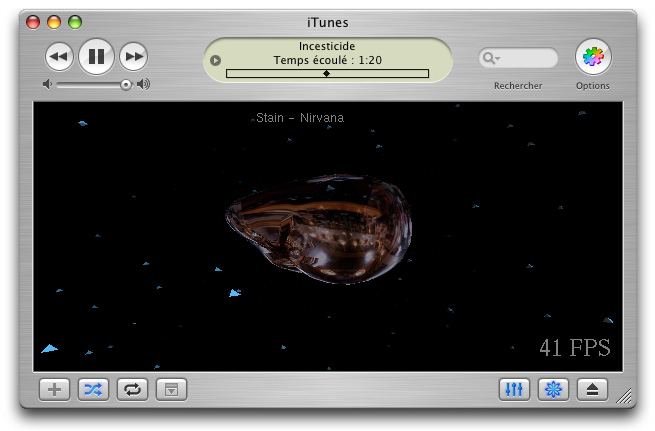 A visual OpenGL plug-in for iTunes on MacOS X.





Download RhapsOGLX 2.0 Plug-in (244KB .sit)
(MacOS 10.1.x and iTunes 2.x minimum)
... new speed display in window mode,
specialy compiled for the G5
and only one plug-in for English, French, German, and more languages if you want...
Following the success of RhapsOGL in Japan, I am seeking a japanese translation of the RhapsOGL plug-in.
The translation must be rather simple because texts are well separated from binaries.
If you are interested, please contact me at webrhapso@free.fr. Thanks for your help.
---



Screenshots of RhapsOGL plug-ins (for MACAST and SoundJam MP):
pict1 - pict2 - pict3 - pict4 - pict5






---
Others Plug-Ins for MACAST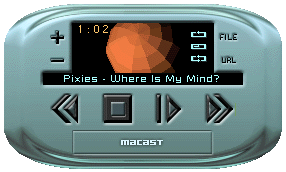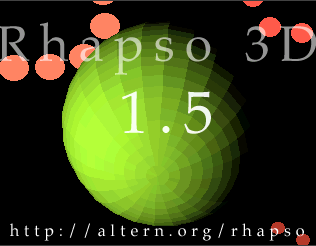 Cliquez ici pour la Version Française de cette page
Web Rhapso
---